Fountains for
Peace & Tranquility
Handcrafted, Premium Fountains to Enrich Your Home
Our Story
In such a hectic and busy world, my fountains provide a relaxing sound of water trickling around natural multi-colored rocks and succulents to help you escape from all the outside chatter and focus on bringing peace and tranquility to your environment.
Falling water in a fountain increases oxygen, humidifies the air, emulates nature, and has a soothing effect. My hope is to bring these benefits into your living or working space.
What sets us apart
Discover our Difference
Unlike most fountains, we use a high quality, adjustable pump which allows you to actually hear the water fountain!
Made with high grade beach and river rocks, our fountains are proudly made in the USA at my home in Edmond, OK. We take pride in providing among the highest quality hand-made fountains on the market and offering them at very affordable prices.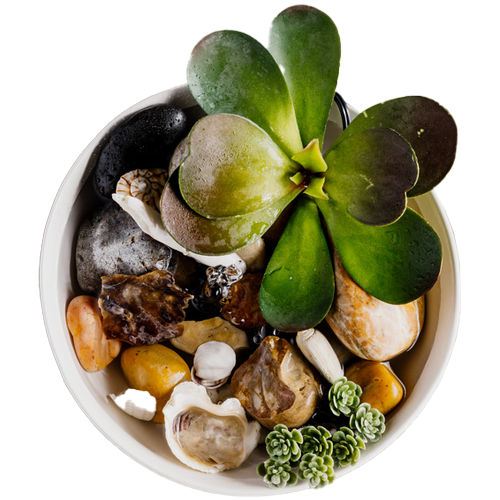 Designed for your space
The Perfect Compliment
Home decor (living rooms, home offices, family rooms, bedrooms, entryways, patios, etc.)
Reception areas in doctor, dentist, orthodontist, & chiropractor offices
Massage & day spas
Beauty salons
Florist shops
Office desktops
Specialty shops and boutiques
Yoga & wellness facilities
Bring your
vision to life.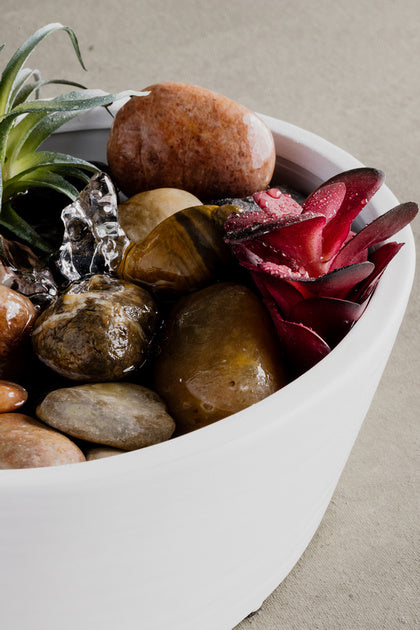 Fountains of life
Where Art Meets Serenity
Immerse yourself in handcrafted treasures that elevate your space, offering a tranquil oasis amidst the chaos of everyday life.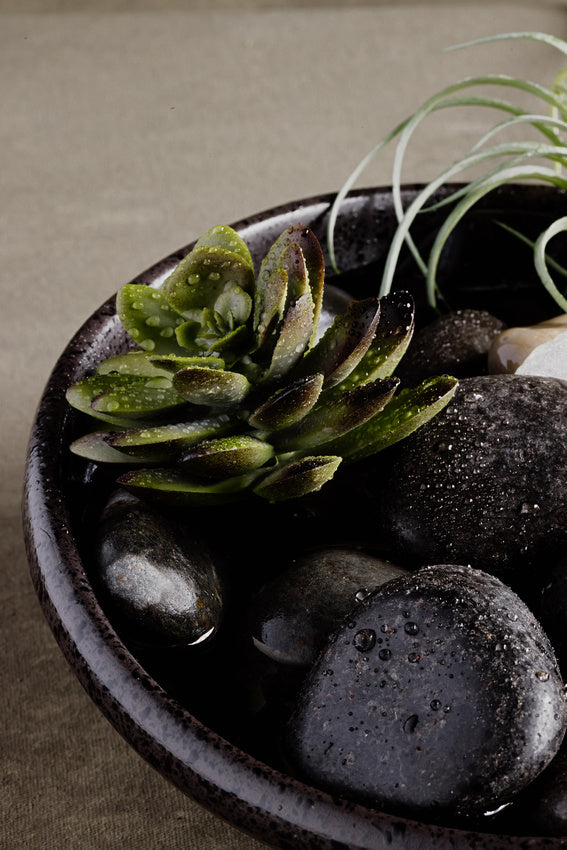 My story
How it Started
For the past 30+ years I've been a devoted, stay-at-home mom raising five wonderful children. I am a high-energy person, so after our fifth child went off to college, I needed to keep busy. I've always had a special fondness for water. I absolutely love being near oceans, lakes, or rivers and I am an avid swimmer who swims at least a mile a day.
For years, I've searched high and low for a natural-looking, indoor water fountain for our home. I never found one I really liked. Most of the fountains on the market are cheaply designed, and have a poor trickle sound.
One day while on a hike in New Braunfels, Texas, I came up on the spring head of the Comal River. The beautiful trickling sound of the water flowing amongst the rocks gave me the idea to duplicate that in a home fountain.
With many months of trial and error, I finally came up with unique indoor fountain creations that I personally love and hope you enjoy!